Top news
Welcome to
Hey
Feed
!
An online RSS News Reader that Saves your Time.
Easy Sign up, Sign in, Subscribe and Read News.
Pick up Useful Information using Less Time and it is Totally Free.
U.S. President Barack Obama on Thursday announced new sanctions against senior Russian officials and a bank in a move to 'impose additional costs' on Russia. • Russia produces tit-for-tat sanction list against US • EU extends sanctions against Russia •...
SYDNEY/KUALA LUMPUR (Reuters) - Rescue authorities studied satellite data on Friday for more clues in the hunt for missing Malaysia Airlines Flight MH370, after an air and sea search in the remote Indian Ocean off Australia failed to find any trace of...
ANKARA, March 21 (Reuters) - Twitter users in Turkey reported widespread outages on Friday, hours after Prime Minister Tayyip Erdogan threatened to shut down access to the social media platform as he battles a damaging corruption scandal...
WASHINGTON, March 20 (Reuters) - The U.S. House of Representatives Foreign Affairs Committee will introduce a bill on Friday providing aid to Ukraine, but it will not include reforms of the International Monetary Fund requested by the Obama administration,...
SEOUL (Reuters) - South Korea is likely to announce on Friday President Park Geun-hye will meet Japanese Prime Minister Shinzo Abe for the first time in a trilateral meeting with U.S. President Barack Obama on the sidelines of a global summit next week,...
WASHINGTON/MOSCOW (Reuters) - U.S. President Barack Obama raised the stakes in an East-West confrontation over Crimea on Thursday by targeting some of Russian President Vladimir Putin's closest long-time political and business allies with personal sanctions...
Chinese netizens are demanding economic and military sanctions against Malaysia for not sharing information about the missing Malaysia Airlines flight MH370 in a timely manner. &nbsp...
The Hong Kong-based airline has expanded service in New York and will soon add flights from Los Angeles, Chicago, and San Francisc...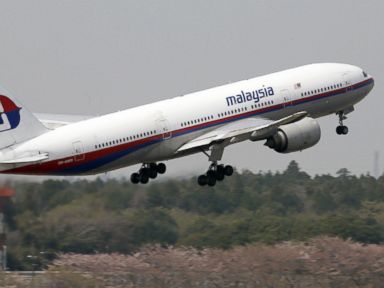 A British satellite company said today that it had early indications that the missing Malaysia plane may have crashed into the Indian Ocean as early as two days after the plane's disappearance...
KUALA LUMPUR, Malaysia (AP) — The first plane sent Friday to fly over one of the remotest places on Earth returned empty-handed from its hunt through rough seas for objects that may be from the missing Malaysia Airlines plane, Australian officials said...
Trending Tags
Hot RSS Feed
Top RSS Feed
Up